LEADERSHIP
We bring a lot of technology experience to the table but more than that, we are passionate about solving problems. In our experience with HR systems and software, we decided that the status quo of tracking absences and leaves via messy spreadsheets could be improved. So, we set out to do that.
---

John

Huettel




Chief Executive Officer
A highly accomplished 30-year software/SaaS veteran, John has broad experience in strategy, sales and marketing, operations, and general management. Responsible for the growth and overall success of the company, John oversees all aspects of the business.  He works to define the overall culture of AbsenceSoft, guides product and partnership strategies for the company and is a member of AbsenceSoft's Board of Directors.
Previously to AbsenceSoft, John has been a valuable executive team member to many high growth, B2B SaaS companies.   Most recently,  John led TrackVia, a leading low code workflow platform, in their go-to-market transformation that concluded with a successful sale to Primus Capital.  John has also led successful growth initiatives at PowerPlan, an enterprise software company adding value to Investor-owned utilities, and Profitlogic, who pioneered predictive analytics into retail operations and is now a core part of Oracle's retail business unit.
John started his career in supply chain, working for high growth, market-leading companies Manugistics and i2 Technologies.   John has an Electrical Engineering degree from Duke University and an MBA from the University of Maryland.
---

Joe DiPaulo


EVP Operations 
Joe DiPaulo is the EVP of Operations at AbsenceSoft, where he is the leader of the Implementation, Customer Success and Product Management organizations.  Joe brings over 20 years of leadership experience with SaaS and Human Capital Management solutions to AbsenceSoft.   Joe is responsible for delivering our software to new clients and ensuring customer success across our portfolio of clients.  He is also responsible for managing and continuously enhancing AbsenceSoft's portfolio of products with a focus on customer satisfaction and product growth.
Joe has led the effort for enabling clients, product strategy, product execution, and growing product lines with multiple B2B SaaS companies.  Prior to joining AbsenceSoft, Joe was a Vice President of Product at talentReef, Vice President of Product Management at IQNavigator, and Director of Professional Services at IQNavigator.
Joe holds a Bachelor's Degree from Boston College.
---
Craig Rutherford


Chief Financial Officer 
Craig Rutherford is a highly experienced senior finance executive for high-growth software and technology business.  As AbsenceSoft's Chief Financial Officer, Craig is responsible for the company's finance, accounting, strategic planning, and administrative functions.
Prior to joining AbsenceSoft, Craig led the finance, accounting, legal, compliance, human resources, and administration teams at several high-growth software and technology businesses; from revenue of $2 million up to $60 million.  Craig has also been a key contributor to several successful M&A transactions, including the integrations of acquired businesses into operations, and led the Financial Planning and Analysis team for a $2B division of Microsoft.
Craig has B.S. degrees in Accounting and Business Administration, an M.S. degree in Management and is a licensed CPA in the state of Colorado.
---
Christian Ellis


Chief Technology Officer
Christian brings over 20 years of experience in building and operating large-scale, B2B SaaS platforms. Christian is responsible for software engineering, architecture, and technical operations.  He works to create a modern scalable platform and a culture of innovation that supports rapid growth.
Prior to AbsenceSoft, Christian has been a technology leader to high growth, B2B SaaS companies.  Most recently, Christian led the technology efforts at Envysion, where he delivered a modern cloud platform that tripled the customer base and recurring revenue.  Additionally, Christian has led technology for GHX, creating a B2B exchange handling billions of dollars of healthcare purchasing. He spent 4 years in Germany for GHX running technology and leading the integration of several acquisitions across Europe.
Christian started his career in Biotech, working for high growth, market-leading companies Genentech and Scios. Christian holds a Computer Science degree from Regis University and an Executive Certificate in Management and Leadership from the MIT Sloan School of Business.
---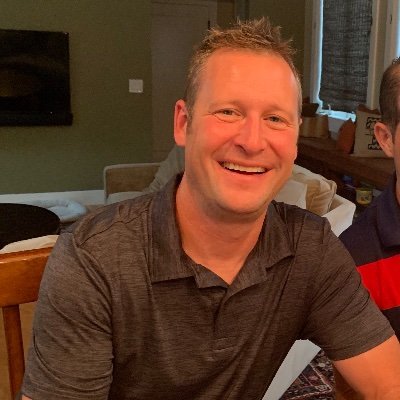 Seth Turner
Chief Strategy Officer/Founder 
Seth has over 20 years of experience helping clients solve their HR and absence management issues.  As Chief Strategy Officer, Seth is responsible for evaluating strategic partnerships and product opportunities.
Prior to founding AbsenceSoft, Seth held leadership roles at Hewitt Associates, Mercer, and Reed Group focused on outsourcing and technology solutions for Leave of Absence and Employee Benefits.  Prior to assuming the CSO role, Seth led the Product, Implementation, Account Management, and Sales and Marketing teams at AbsenceSoft.
Seth has an MIS degree from Indiana University and an MBA from Northwestern University.
---
Chris Seeger
Chief Sales Officer 
A highly accomplished 30-year software/SaaS veteran, Chris is a seasoned, proven leader in building world-class sales organizations to facilitate rapid growth.
Previously to AbsenceSoft, Chris played an integral role in building talentReef into a market leader.  He has been a valuable executive team member to many high growth, B2B SaaS companies.  Chris led successful sales teams at Salesforce, Sibel Systems, and Oracle.
Chris has a Management degree from Westyern Michigan
---
George Sturgis
VP of Marketing
George Sturgis is the VP of Marketing at AbsenceSoft. George brings in 10 years of marketing experience. He is responsible for leading all aspects of AbsenceSoft marketing including Corporate Communications, Lead Generation, Solution Marketing, Corporate Marketing, and Field Marketing.
George has paved the way into new digital marketing and lead generation strategies with multiple B2B SaaS companies. Prior to joining AbsenceSoft, George was the Director of Demand Generation for Cologix where he helped restructure their marketing automation and data center marketing, and Director of Demand Generation for Wowza Media systems where he helped launch a new product with Facebook.
George holds a Bachelor of Science Degree from Radford University.
---

Jennifer Gustafson Limon


VP of Industry Solutions
Jennifer's experience in the leave management industry, along with her background in client-facing roles gives her extensive industry and product knowledge critical to her role as Vice President of Industry Solutions. After starting her tenure at AbsenceSoft managing client implementations, Jennifer spent time leading the product team. Today, Jennifer provides guidance to our teams and clients at all points in the client lifecycle as well as serves as well as offers guidance on product strategy and marketing. Additionally, Jennifer is a member of DMEC's NextGen board, driving visibility into the leave management industry for younger professionals.
Prior to AbsenceSoft, Jennifer was a crucial member of the implementation team at a large leave management TPA. Her experience in leading enterprise-level software implementations gave her valuable insight into the complex business problems needing to be solved by leave management software. Previously, Jennifer worked in product and project management for a consulting firm, specifically launching a CRM/content management system for a large global organization serving the interests of companies such as Lego, Chopard, and Swarovski.
---

Dan Owen


VP of Customer Success 
Dan is an experienced customer success leader with a focus on professional services, consulting, and operations management.  At AbsenceSoft, Dan oversees our Professional Services and operational Account Management/Support teams.
Dan is skilled in building and managing global teams that are aligned with strategic initiatives to grow revenue streams and increase customer satisfaction. Additionally, Dan strives to ensure his teams have the tools to deliver high-quality, within budget and on-time implementations as well as provide stellar operational support with every customer interaction. From an initial project kick-off through post-go-live support, Dan aims to provide an outstanding customer experience which he feels is equally as important as the benefits of the software and processes that we will deliver/support.
Dan started his career in technology at Accenture working as a consultant on various packaged and custom software implementations within Telecom and Financial Services industries.  Most recently, Dan spent time leading client services teams at B2B SaaS companies, IQNavigator and Calabrio – with a focus on Human Capital/Workforce Management solutions.  Dan attended the University of Dayton and studied Management Information Systems and Decision Sciences.
---